The Maronite Young Adults of the Eparchy of Our Lady of Lebanon of Los Angeles (MYA-OLOL) operates under the responsibility of the Maronite Bishop of the Eparchy of Our Lady of Lebanon of Los Angeles and consists of Maronite Catholics who intentionally live the teaching of the Catholic Church and embrace Jesus in their daily lives. By their service, social, and spiritual activities, they seek to live the Gospel values of mercy and compassion and grow in their relationship with Jesus and one another.
​
The Maronite Bishop of the Eparchy of Our Lady of Lebanon of Los Angeles, encourages young adults to be dedicated to the mission of the Maronite Church throughout the world in the preservation and fostering of the Antiochene Syriac Tradition as expressed in the Maronite Rite.
​
The MYA-OLOL carries out its mission under the supervision of the Bishops and in accordance with the bylaws, specified below as they work on projects consistent with its mission and beneficial to the common good of the Catholic Church.
​
​
We are accepting applications to join our Eparchial Board! If you are interested, check out which positions are currently open.
Each region's coordinators work with local priests and MYA leaders to plan yearly regional conferences. We aim to bring regional MYA members together for a weekend to network and grow spiritually amongst one another. Young adults from ages 18 to 35 are welcome!
No upcoming events at the moment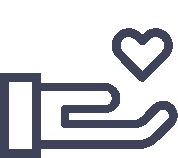 12 My command is this: Love each other as I have loved you. 13 Greater love has no one than this: to lay down one's life for one's friends.
Our Eparchy
regions
Director
Tony mAssad
Formation Coordinator
Aleina Soueidi
social media
coordinator
Johnny azzi
south coordinator
Johnathan jaoude
west
coordinator
Mark bsaibes
President
Sami shaia
Formation
coordinator
Eliana francis
social media coordinator
Paul ghafari
south coordinator
Anthony kuri
west
coordinator
Mireille nasr
Vice President
Hana Chemaly
formation coordinator
leah bostany
mid America coordinator
karen Sayegh
Mid west
coordinator
Mario Saleh
maronite young professionals
coordinator
joe Bsaibes
17 As iron sharpens iron,
so one person sharpens another.
Formation Coordinator
We are looking for religiously well versed and passionate individuals to create, upkeep, and distribute monthly religious themes and content, to guide and encourage local MYA chapters in their event planning. They are also expected to organize and facilitate formation activities for Eparchial events and conferences.
regional
Coordinator
Regional Coordinators set a leadership standard for their regional MYA presidents/leaders. There are two allotted per region. They plan regional events and conferences for their local MYA chapters to spiritualy strengthen the regional community.
In conjunction with the local clergy and Director, they help in the search for local leaders and help them to organize, uplift, and sustain their own local MYA chapter.
Regional coordinators are expected to attend monthly Eparchial conference calls with status updates of regional successes and challenges and also aid in the planning of the Eparchial conference with additional board members.
Positions open in each of the following regions
MId-West (1 open)

MId-America (2 open)

West (Filled!)
Social Media coordinator
(Filled!)
Work with the social media committee to create, monitor, and distribute marketing content for Eparchial events and our Eparchial MYA mission. Moderate and facilitate proper communications occurring via our various Eparchial social media accounts. We are looking for ambitiously creative applicants with Adobe/Canva graphic design skills.
Maronite Young Couple coordinator
Calling all married Maronite young adults! Applicants must be married for at least 3 years. We are looking for these individuals to lead one of our newest committees, Maronite Young Couples. Their initiative is to help guide and form healthy spiritual romantic relationships intended for marriage, for those seeking this vocation. The coordinator(s) will be creating content and hosting events to support this initiative.
Additional information for those interested is provided at the top of the application. Click the button below to check it out and apply!
12 Don't let anyone look down on you because you are young, but set an example for the believers in speech, in conduct, in love, in faith and in purity.